Parts Enclosed with the SWM-1:
SWM-1 Solitude Module
Instructions
SWM-1 Antenna
12 Volt Power Supply
Power Supply Cord
20 foot Data Cable
Keep in mind when placing the SWM-1 unit:  
The unit must be installed in a dry location with easy access.  
The unit will require 110 V outlet within a short distance from SMW-1.
You will have 20 feet of Data Cable to reach the generator or the in shower controller.  Optional lengths of data cable are available for purchase.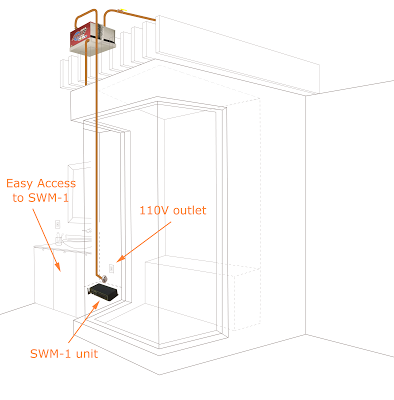 For illustrative purposes only. Consult with qualified professional for steam room construction details.