Install the in shower control according to the installation and operation instructions. Failure to do so may result in an inoperative control and a hazardous condition.
Do not pinch, nail, staple wedge etc. the cable.

Do not wrap the cable around steam line or otherwise route it in such a manner that the hot steam line could melt the cable. 
Any damage to the control cable will result in the control not working properly.

Control should be installed 60" from the floor and as far as possible from the steam head and steam emission.

We suggest running control cable through conduit.  Bring the control cable from the generator to where the in shower control will be installed.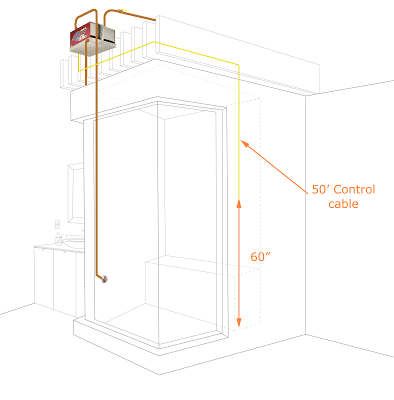 For illustrative purposes only. Consult with qualified professional for steam room construction details.
Make sure that power to the generator is
OFF
Screw the control cable into generator, carefully lining up contacts pins.