This article has two parts:
Part 1 covers how to start a PowerFlush cleaning cycle
Part 2 explains the Maintenance timer that will appear after 1000 minutes of usage
1. Starting PowerFlush
Step 1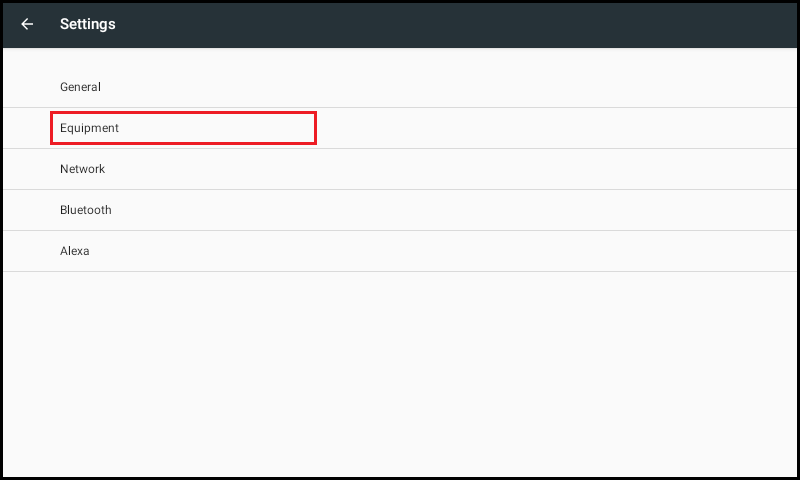 Touch the Settings icon, then touch Equipment and select Generator
Step 2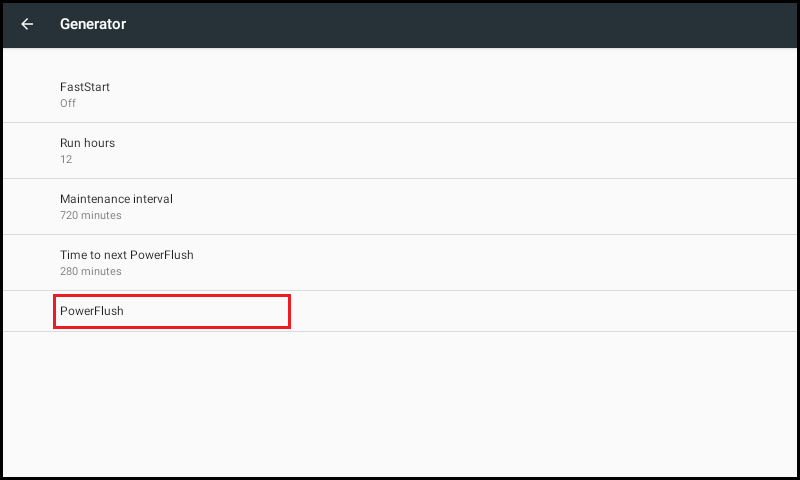 Touch PowerFlush

In the dialog box, choose YES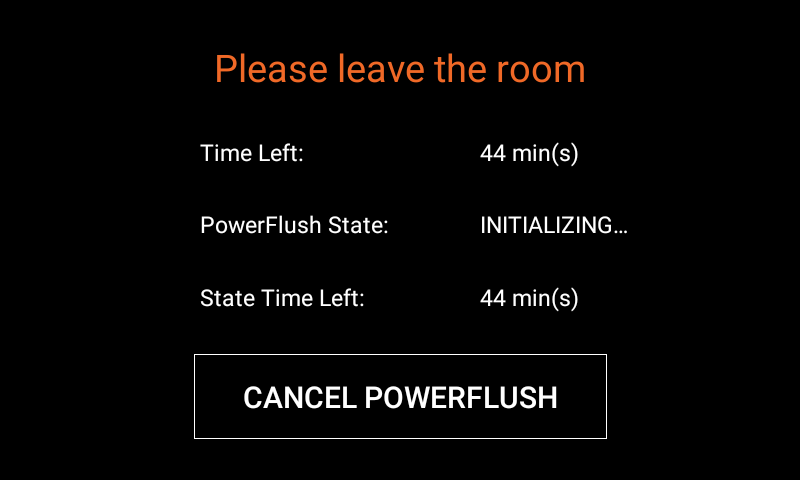 The PowerFlush cycle will activate.
This cycle may take less than 45 minutes. The time required depends on your steam generator model and the size of the steam shower.
2. Maintenance timer
After 1000 minutes of usage, the generator enters a state requiring a PowerFlush cycle to be performed. When this occurs, the Generator settings page is shown and you will see the following dialog on the ThermaTouch: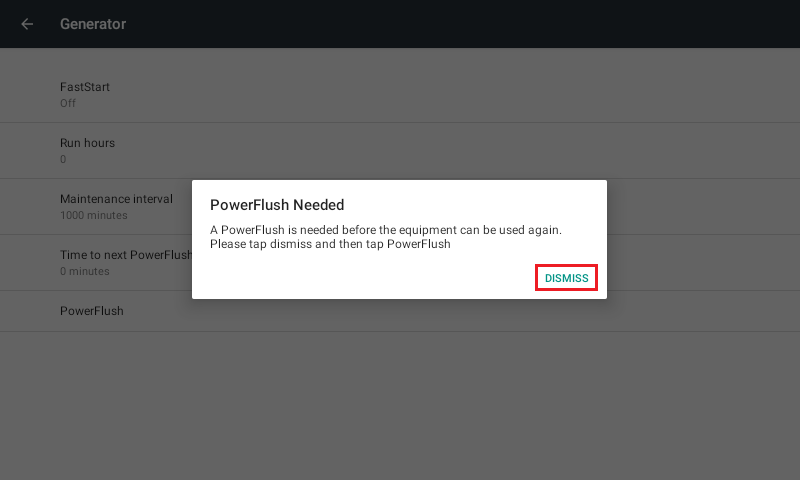 Choose DISMISS
If you would like to run the PowerFlush immediately, simply touch PowerFlush in the menu:

Otherwise, do the following:

Touch the Back button to exit the Settings menu

Touch the Power button
The timer will be cleared the next time you log into ThermaTouch