Step 1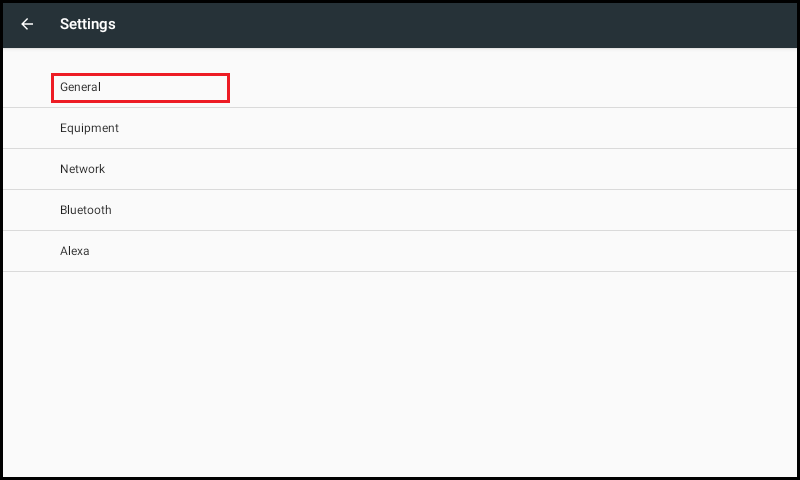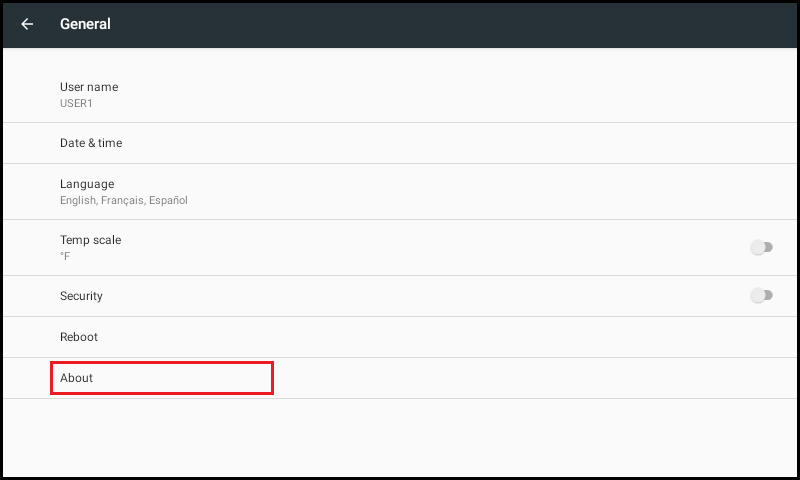 From the Settings menu, select General, then touch About
Step 2
There are two version numbers that can be updated: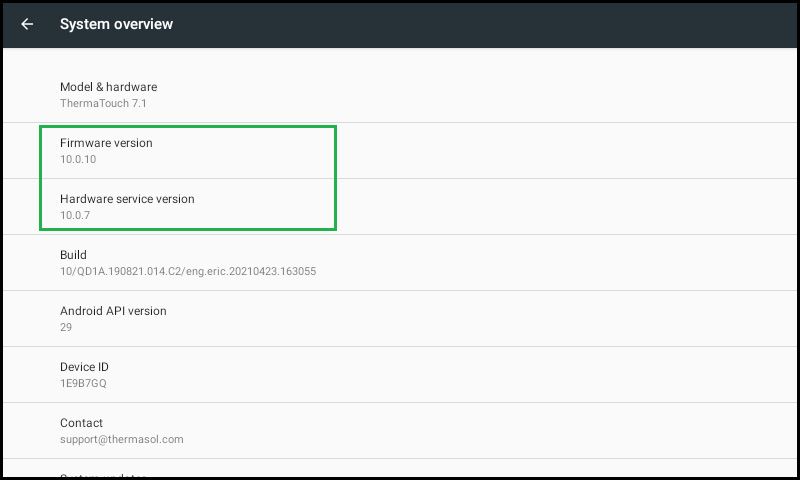 Firmware version refers to the TouchSteam app. This is the visible part of the control software
Hardware service version refers to the ThermaTouchService app that runs in the background
Step 3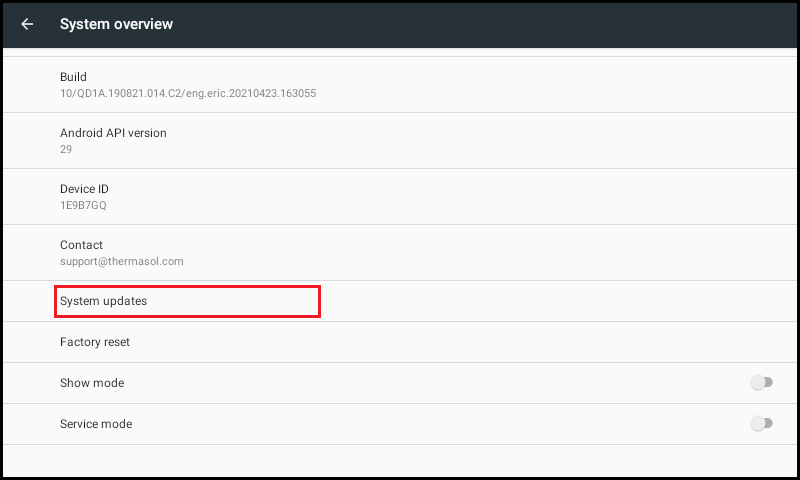 Touch System updates to make sure that you have the latest firmware version. If an update is needed, the app may restart at this time.