Step 1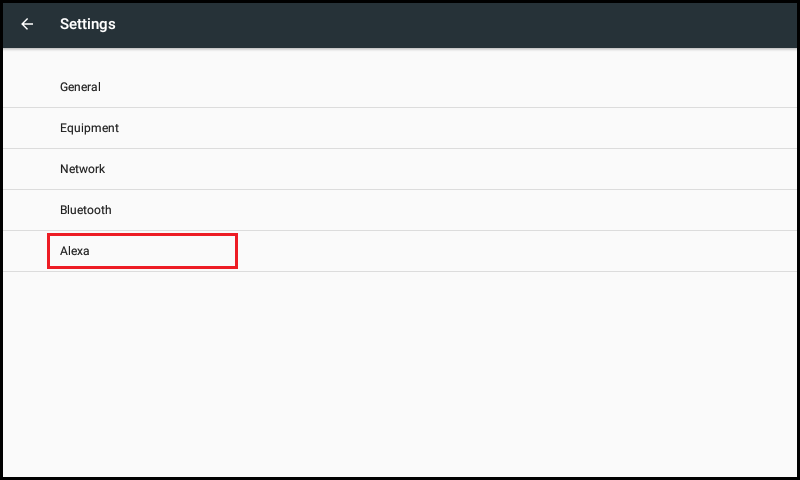 Touch the Settings icon, then choose Alexa
Note: If the Alexa option is grayed out, see the Troubleshooting section below
Step 2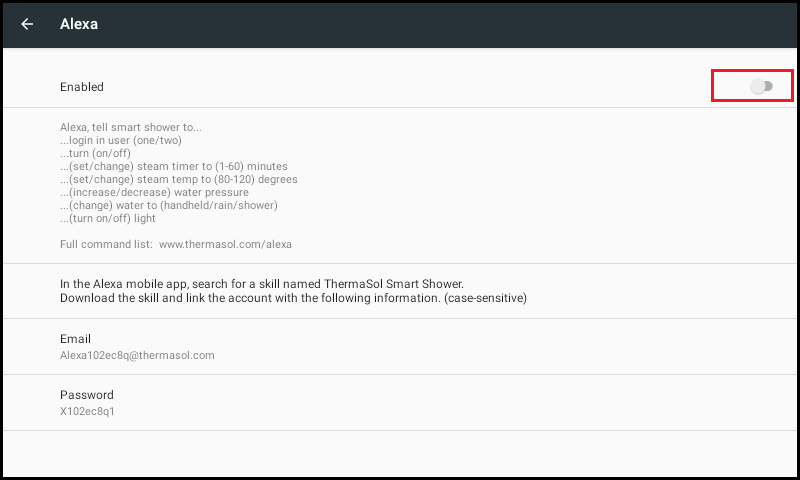 Enable Alexa service by touching the switch

You will be prompted to reboot the device. Touch YES
Step 3
After the device reboots, return to the Alexa settings page
Step 4
Open the Alexa app on your mobile device and search for the ThermaSol Smart Shower skill. When you enable the skill, you will see a sign in screen. PLEASE DO NOT SIGN UP AS YOUR ACCOUNT HAS ALREADY BEEN REGISTERED: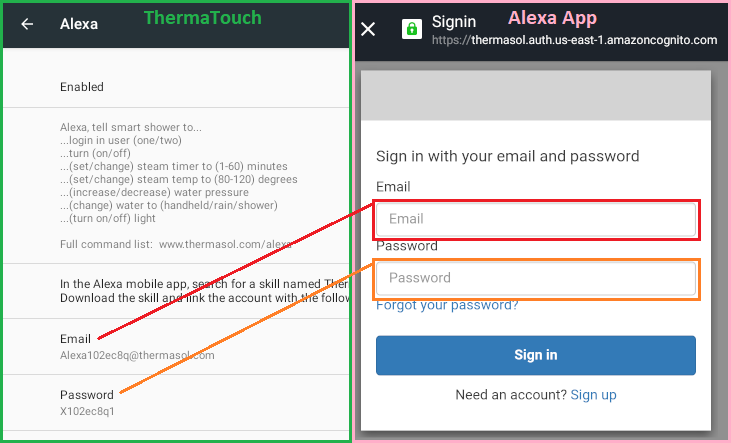 Enter the given Email and Password into the linking sign-in. Be aware that both are case-sensitive. Only the first character is capitalized.
Step 5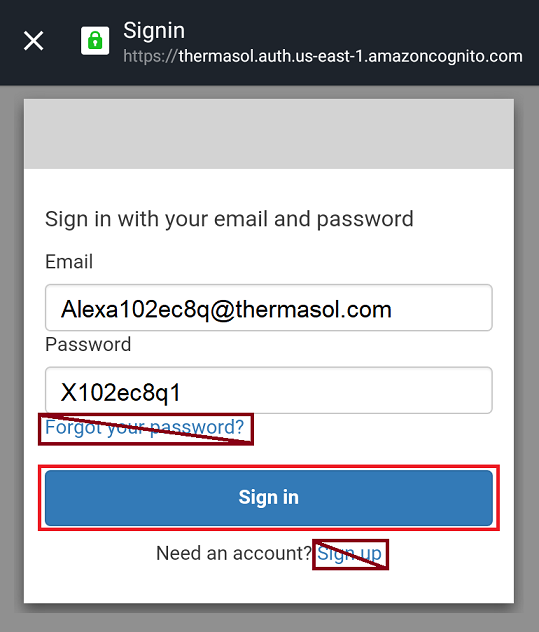 Touch Sign in on the Alexa app to complete the process.
You can now use Alexa devices and/or the Alexa app to activate your ThermaTouch.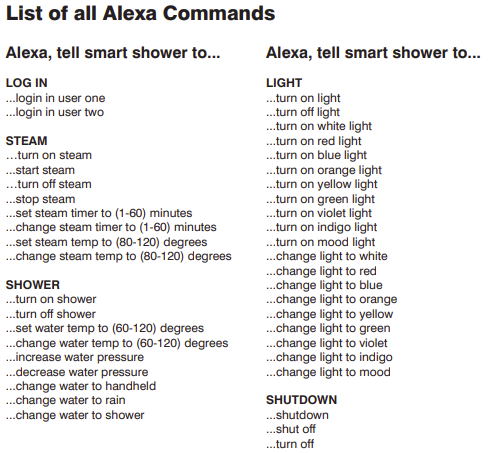 Troubleshooting
The Alexa service depends on the internet connection of the ThermaTouch. If you are experiencing problems, test the internet connection by performing the following steps:

Touch the Settings icon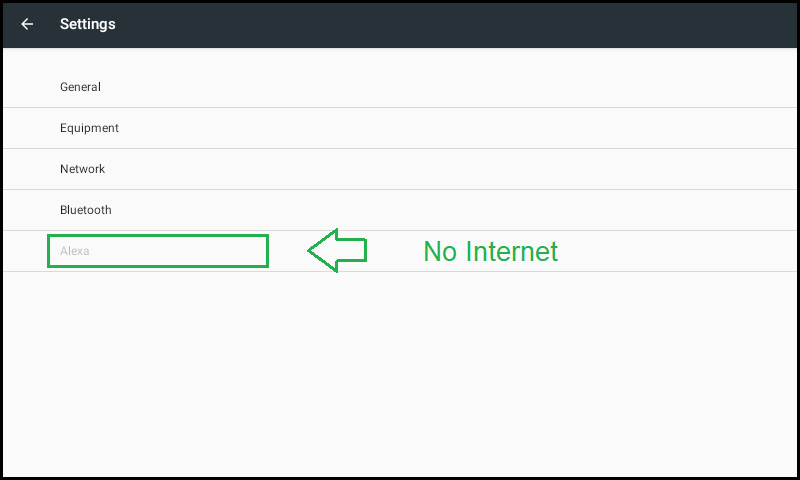 The Alexa option is grayed out when there is no internet connection. Use the following link to help connect the device to internet:
ThermaTouch - Connect internet (ver. 10.0.10)
Test the connection again by touching the Back arrow to exit Settings:

Then touching the Settings icon again: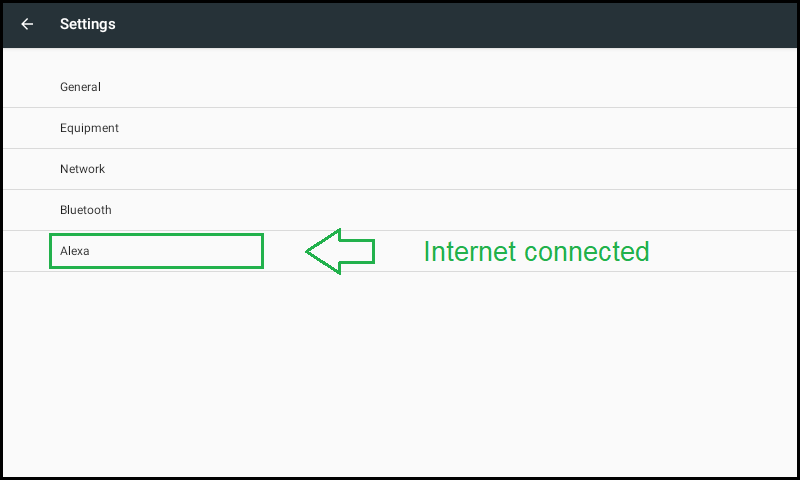 So, your internet connection is good. Here are some responses you may get from Alexa and what they mean:
Please make sure the ThermaSol skill is linked..
This generally means there is an issue from the sign in screen that you use to link your Alexa account to the ThermaTouch. If you are getting this message, go to your skills page in the Alexa app and try again to link ThermaSol Smart Shower skill. Make sure that you are entering the exact Email and Password that are given in the ThermaTouch Alexa settings menu.
Sorry, I'm having trouble accessing your ThermaSol Smart Shower skill right now..
This could mean that you touched the Sign up link on the sign in screen. Again, the account for your device was created for you when the device connected to the internet. If you are getting this message, try to disable the skill in your Alexa app, wait an hour, then try again to link ThermaSol Smart Shower skill. If the problem persists, you will need to contact customer support.