This is the Settings screen of the SignaTouch control: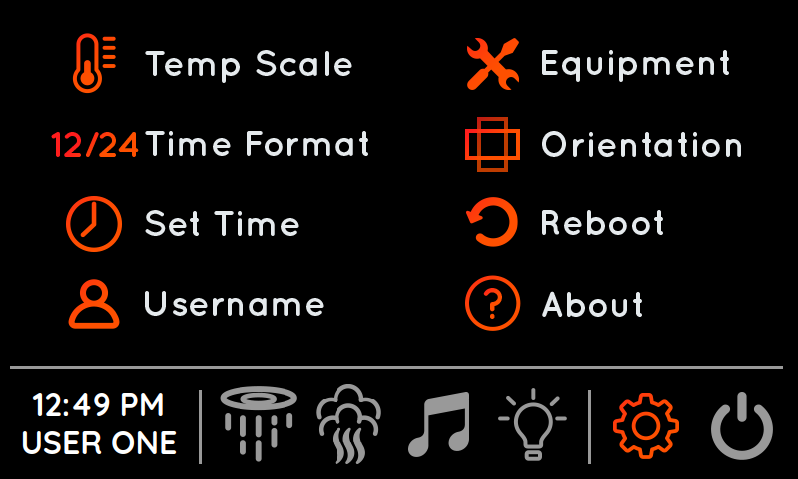 Temp Scale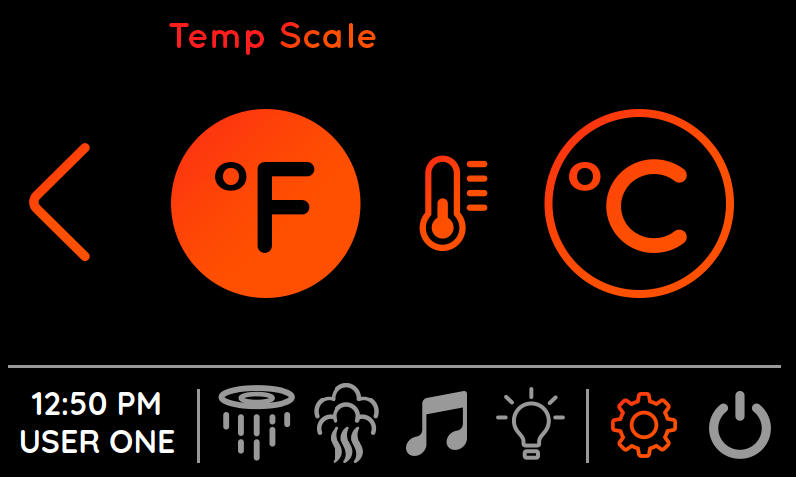 Use this screen to change the temperature units displayed on the Shower and Steam screen
Time Format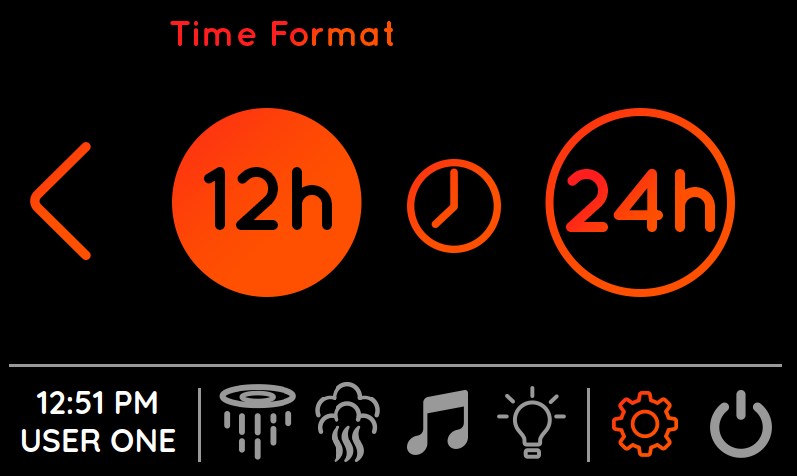 Use this screen to select 12 or 24 hour time display
Set Time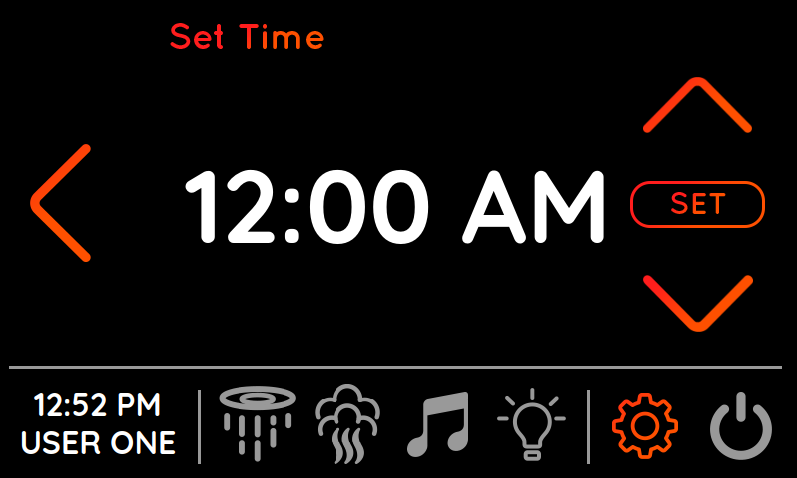 Touch the up button to change the hour. When the correct hour is shown, touch the minutes to select and the up button to change the minutes. Touch Set to finish setting the time.
Username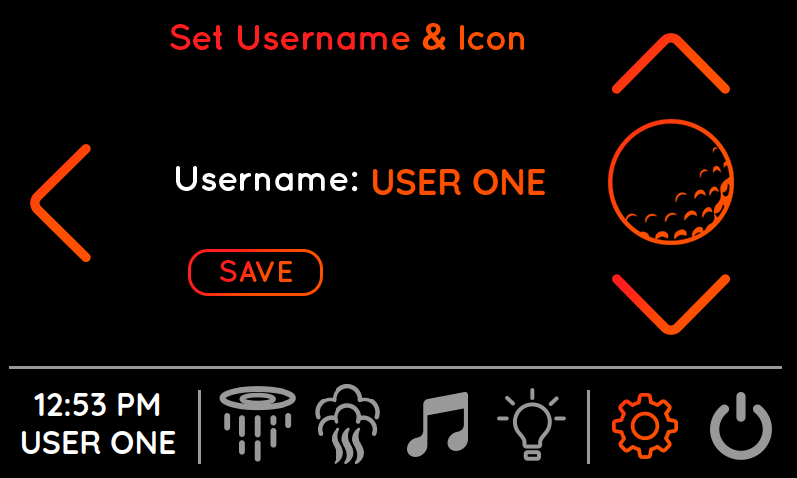 The icon can be changed with the up and down arrows. Touch the USER ONE text to bring up the keyboard: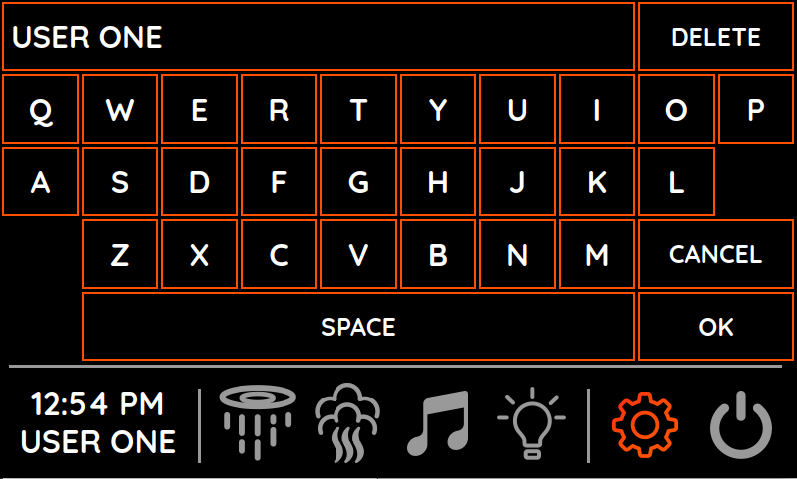 When the keyboard appears, use the Delete key to erase the current setting. Type in the desired name, up to 8 characters including spaces, and touch OK. To exit without changing the current setting, touch CANCEL. After the keyboard disappears, review the settings and touch SAVE.
Equipment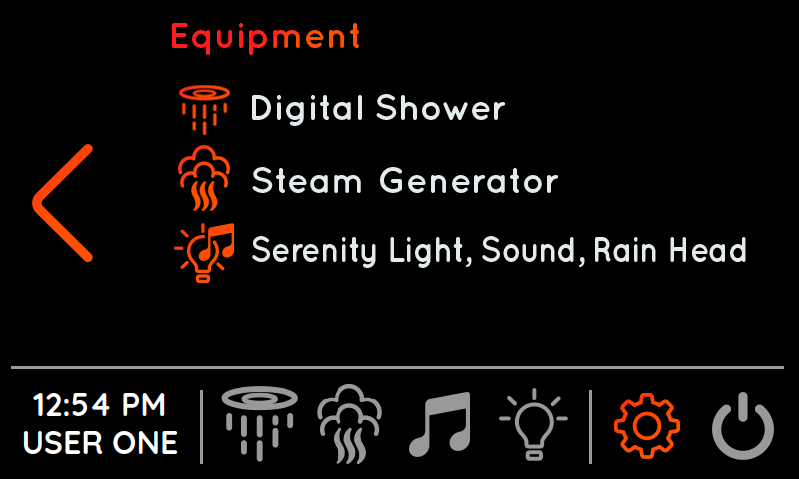 The equipment screen shows settings for other devices connected to the CAN control bus. If a device is not connected, its icon will be gray. Active icons are shown in orange. Touch any active device to access its settings.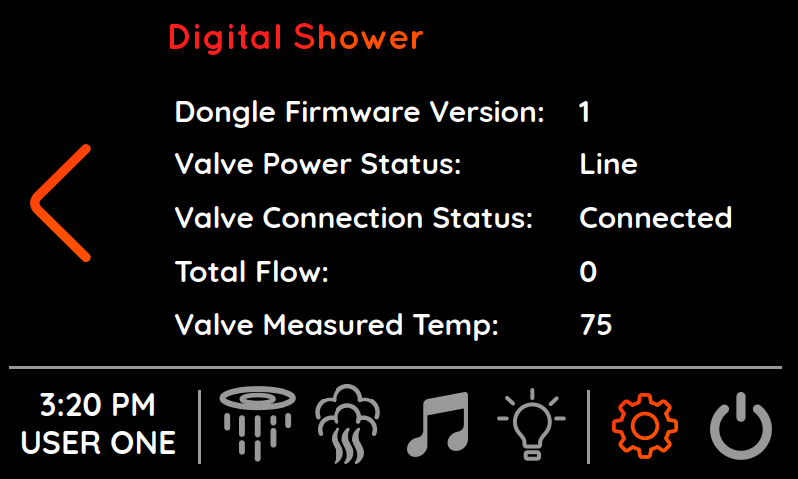 The Digital Shower has no settings, but its screen provides diagnostic info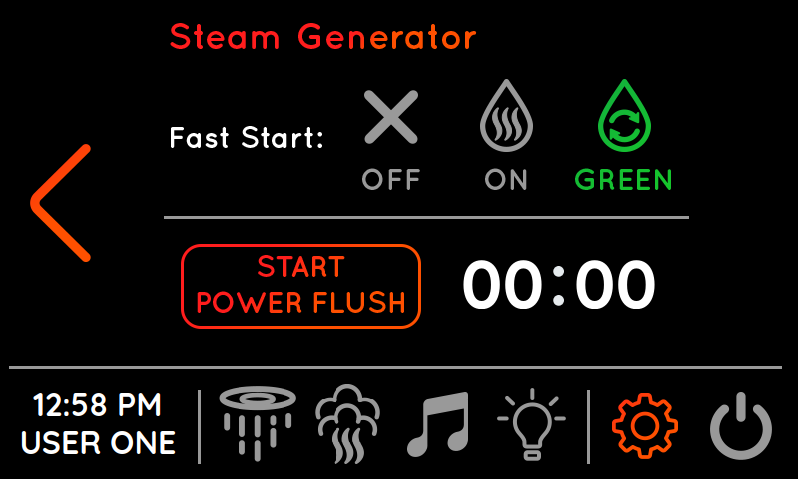 Fast start is an auxiliary heating element that warms the tank above room temperature. Selecting ON enables the tank heating. The default setting, GREEN, disables the tank heating after 168 hours of idle time.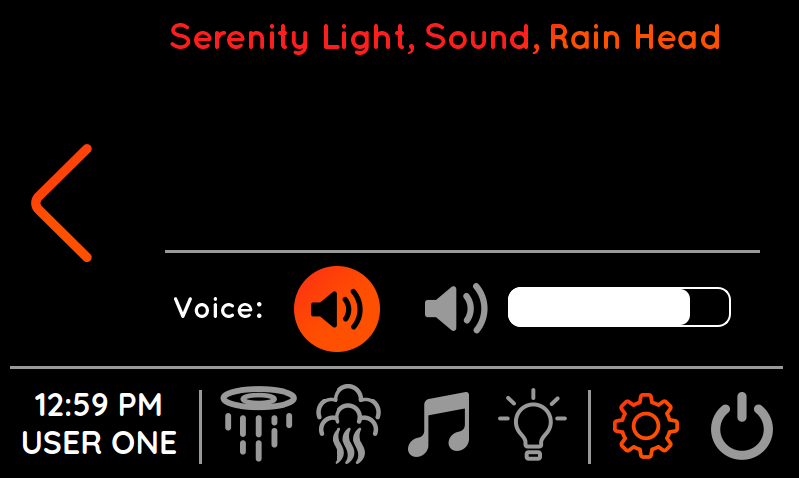 Settings available for the Serenity device are Voice ON/OFF and Voice volume. The button is orange when ON and gray when OFF. Master volume also affects the Voice volume. Before setting the Voice volume, touch the Music icon to make sure the Master volume control is not muted and is set to medium level. 
Orientation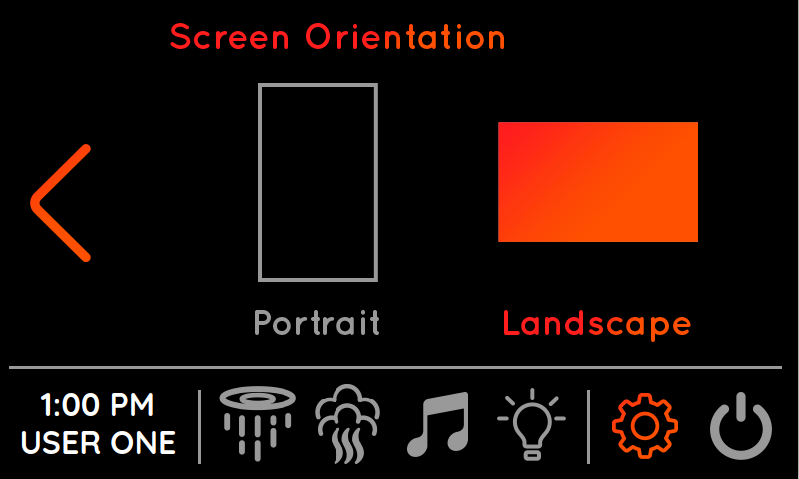 This setting rotates the screen 90 degrees clockwise for Portrait orientation. It only needs to be set once. From then on, the control will remember the setting and load the correct orientation when powered on.
Reboot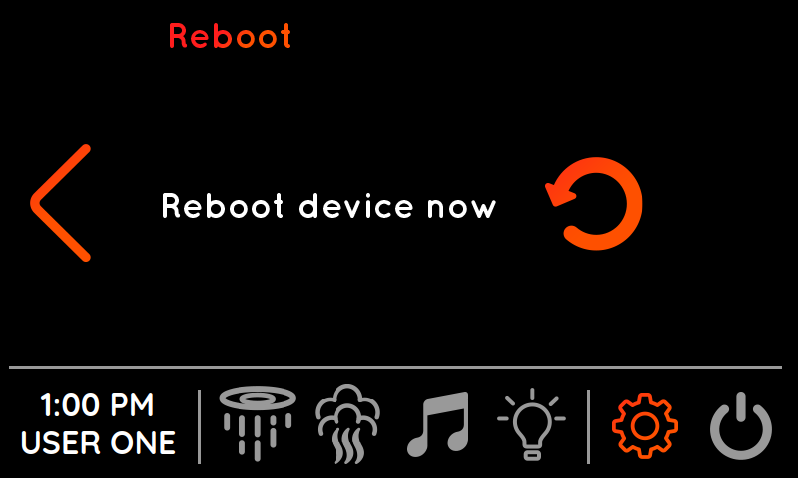 Use this button to reboot the device
About
The About screen contains the Firmware version and a Show mode option. Activating show mode gives the user access to all screens, including settings screens, even if the devices are not presently connected to the CAN control bus.