Streaming music and video apps can be installed on the ThermaTouch. Some social media and news apps are also available in the ThermaStore App store.
In order to access the App store and use the apps, the ThermaTouch must have an internet connection. Here are the instructions for connecting to internet:
Connect ThermaTouch to internet
Accessing the App store:
The App store can be accessed by touching the Apps icon then touching the App store
button:

The ThermaStore App store looks like this: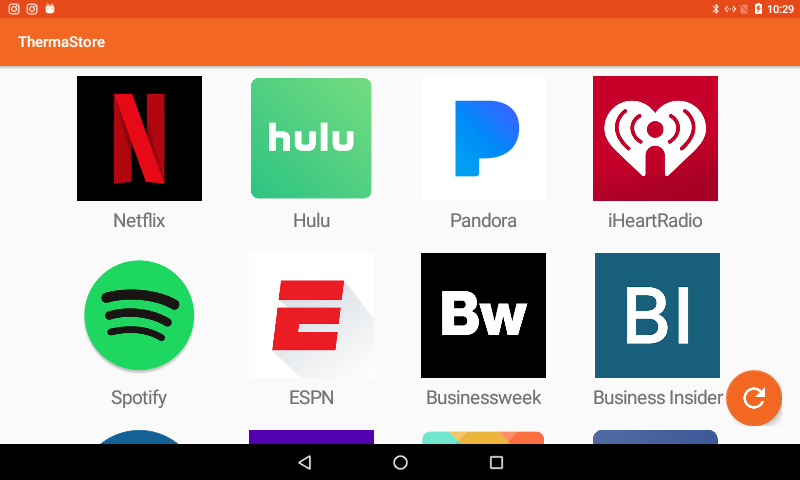 Select an app and the Install screen will appear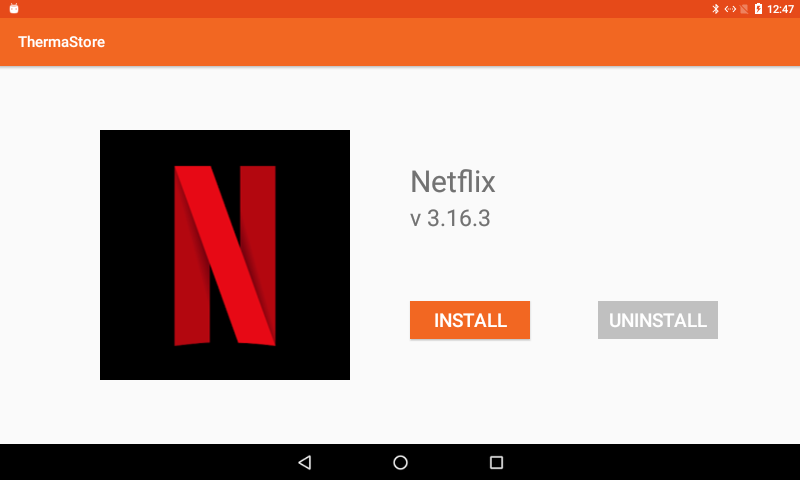 From this screen, you can install or uninstall the app and view its version
Use the Back navigation button to return to the App store from the Install screen if you want to install another app:

Occasionally, apps are added to ThermaStore, or new versions of the apps are made available. To make sure that the App store is up to date, touch the Refresh button:
Note that the apps are not in alphabetical order, they are added to the list as they are made available in the store
Returning to TouchSteam:
Use the Home navigation button return to TouchSteam from ThermaStore:

Installed apps:
The App screen allows TouchSteam users to run installed apps while a steam session is in progress. On the first visit to the App screen, it looks like this: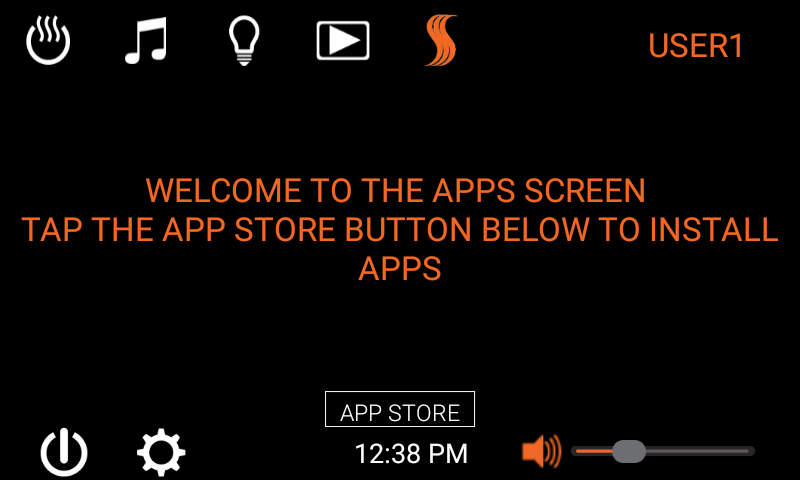 Once an app is installed, it's icon will appear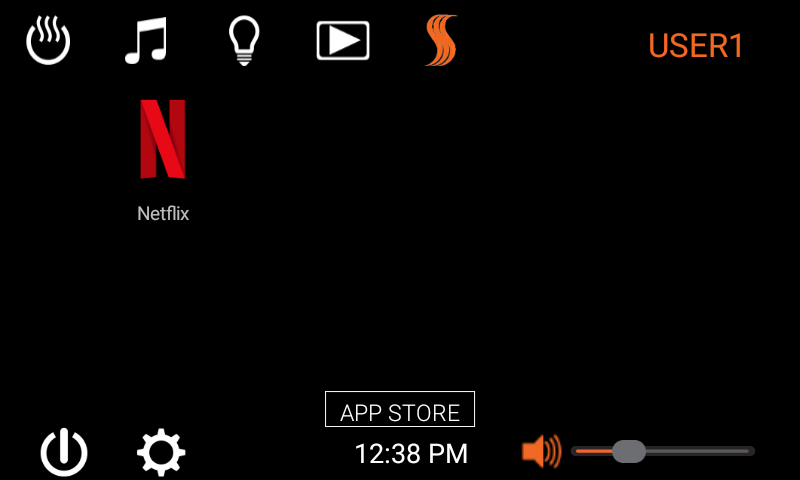 You can now launch Netflix from this screen by touching the icon
Returning to TouchSteam:
Return to TouchSteam from any other app by touching the Home navigation button:

Music in background:
Some apps allow music or audio to continue playing in the background when the user returns to TouchSteam. The easiest way to switch back to any recent app is to touch its icon on the Apps screen. You can also switch back by revealing the navigation bar and touching the Recents button:

The navigation bar is normally hidden in TouchSteam. Swipe down from the top of the screen, then quickly:

Touch the Recents button when the navigation bar appears on the bottom of the screen. Choose the app from the list of screenshots that appears: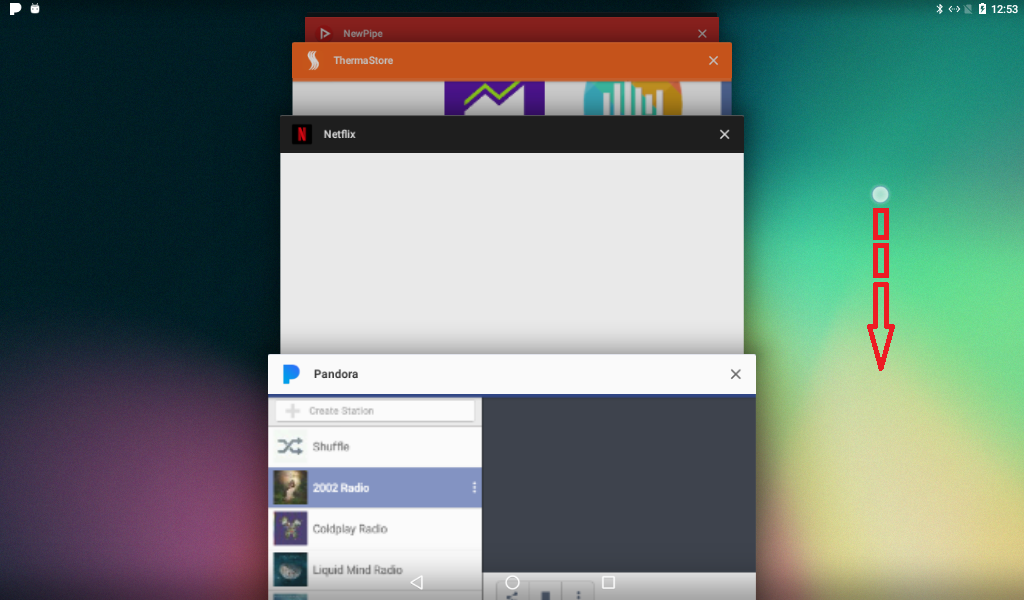 Swipe down beside the list to scroll further back. Touch the entry to switch.
Notes about the Apps screen:
As the user installs more apps, the Apps screen will scroll. Swipe up to scroll down:
The apps are not sorted alphabetically, they are added in the order that they were installed