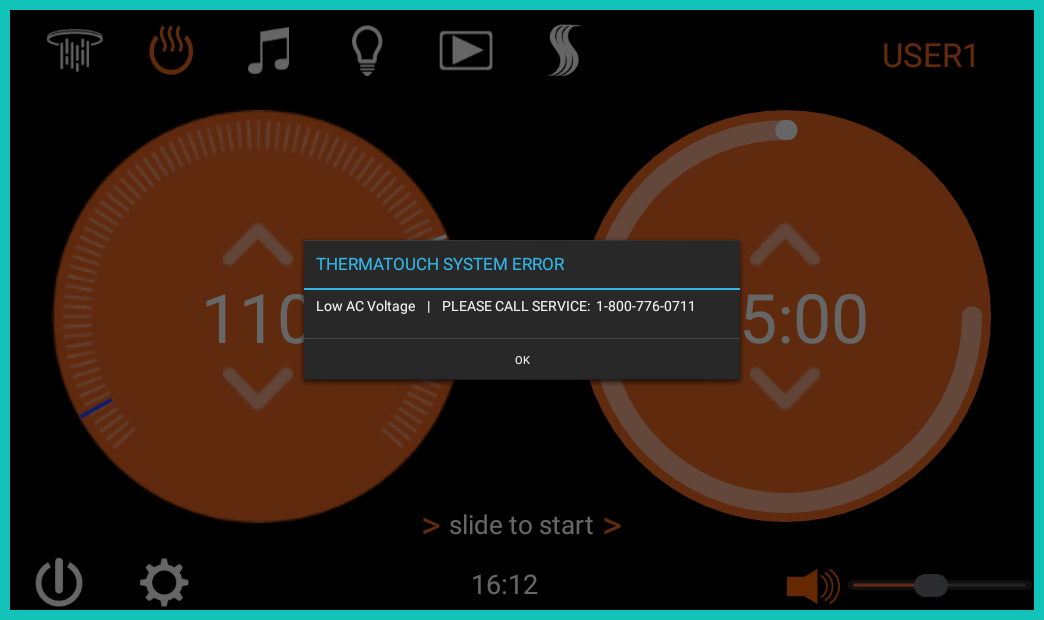 The input voltage to the generator is below the requirement for operation. Have an electrician test the voltage at the unit and correct what is needed to get the voltage up to 208‐240VAC. This error may cause the generator to beep.
Electrical Requirements per generator: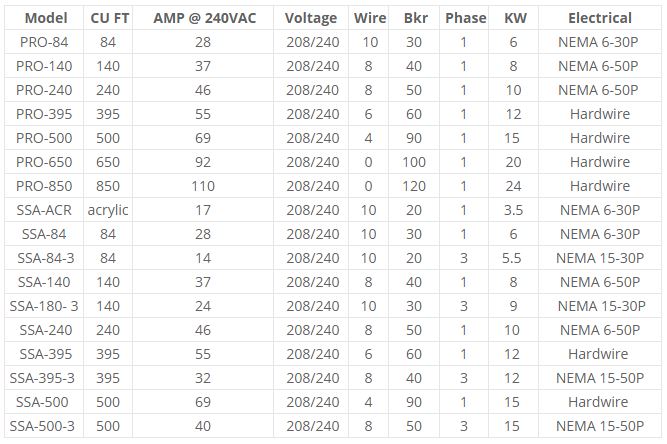 ThermaSol requires that a licensed electrician perform all electrical work.

---
Touch the OK button:



The Steam generator will retain the error state. Before starting another steam session, please cycle the power to the Steam generator and the control.