Make sure the ThermaTouch is ON
Slide your finger over "Slide to relax"
Touch on the "gear icon" SETTINGS
Touch on EQUIPMENT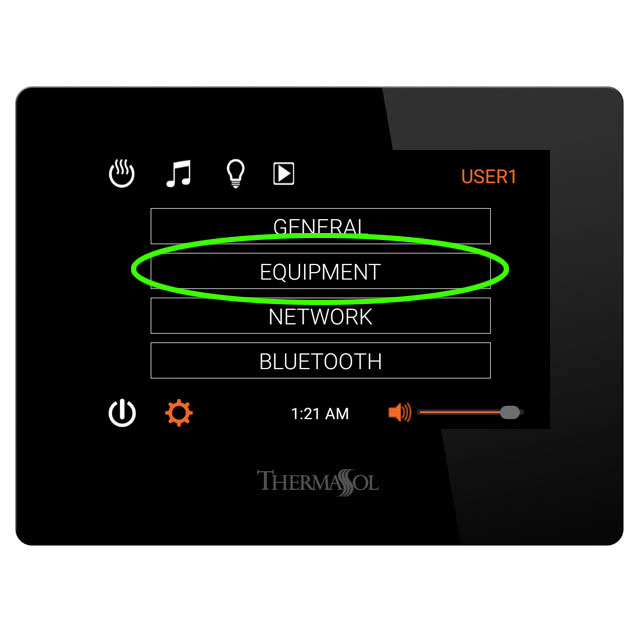 Touch on GENERATOR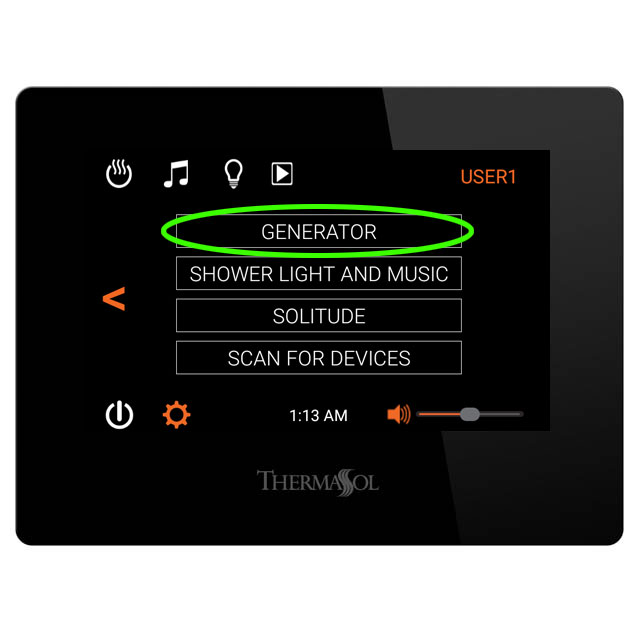 Select ON next to Fast Start if you would like to keep the feature ON.  Select OFF if you want to turn off the Fast Start.  Keep in mind if the Fast Start feature is turned off you may have to wait between 4-8 minutes to see steam in your shower when you next turn on the steam. If you are concerned about electrical use please read this article How much energy is consumed by the FastStart feature?