Watch the VIDEO or follow the steps below.
Make sure the ThermaTouch is ON
Slide your finger over "Slide to relax"
Touch on the "gear icon" SETTINGS
Touch on GENERAL
Touch on USER NAME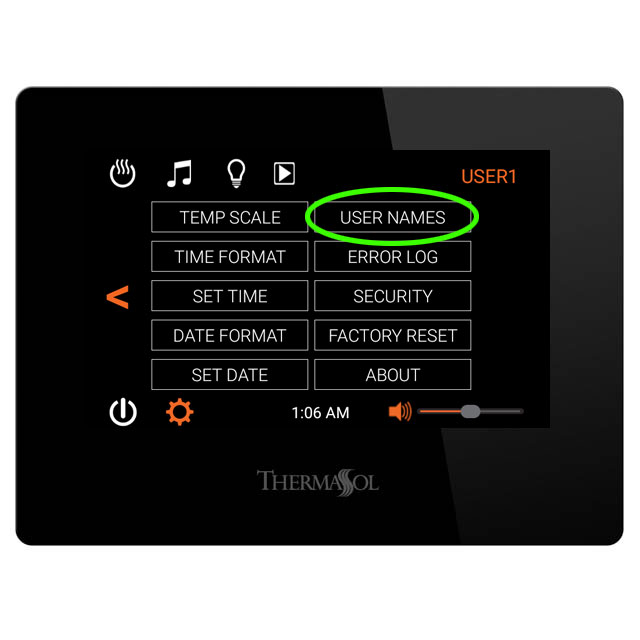 Touch on the user field you would like to change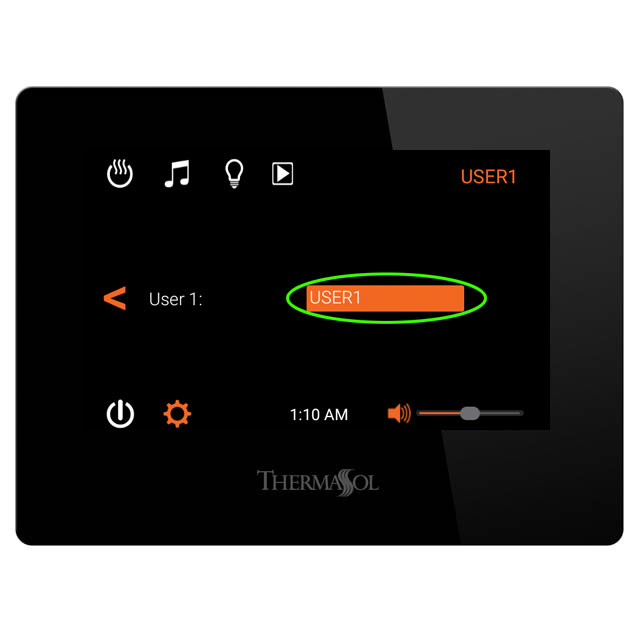 Full keyboard will appear on your screen and you will be able to customize your name.  We even included emojis for extra fun :)  After you add your name make sure to touch the "enter key" in order to save it.