Showroom Mode was specifically designed for Authorized Reseller's displays. In Showroom mode, the screens that control the Steam, Serenity Light and Sound, and Digital Shower devices are shown even if the devices are not connected. There may also be promotional videos shown on the tranquility screen.
Make sure the ThermaTouch is ON
Slide your finger over "Slide to relax"
Touch on the "gear icon" SETTINGS
Touch on GENERAL
Touch on ABOUT
If you want the Showroom Mode ON then make sure the "Show Mode" is selected. If you would like to turn OFF the Showroom Mode make sure the Show Mode" is NOT selected.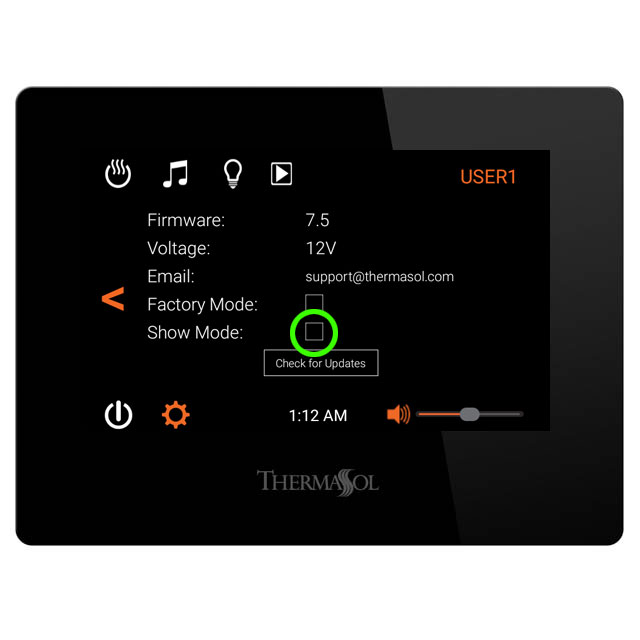 If prompted for PIN, enter 1989