Make sure the ThermaTouch is ON
Slide your finger over "Slide to relax"
Touch on the USER you would like to set the lock for
Touch on the "gear icon" SETTINGS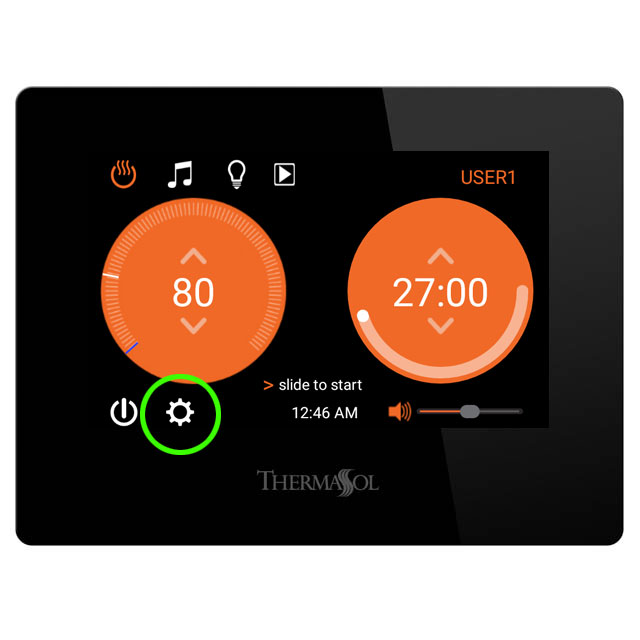 Touch on GENERAL
Touch on SECURITY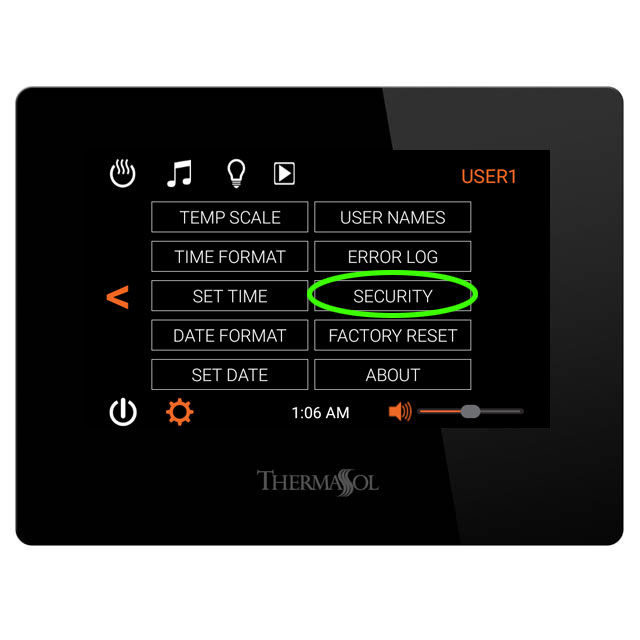 Draw desired unlock pattern. Touch continue and repeat the same pattern again.  Save and exit.