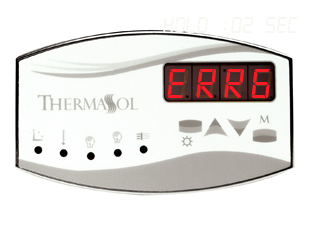 Room Over Temperature Error
This error indicates that your steam room exceeded 135°F (57°C)  and for your safety the generator automatically shut off.
In most cases this error is generator due to incorrect placement of the controller in relationship to the steamhead.  The controller was installed directly above or too close to the steamhead.  The steam raises and hits the controller temp sensor in a much faster rate that raising temperature in the steam room. 

See illustration of proper controller and steamhead placement: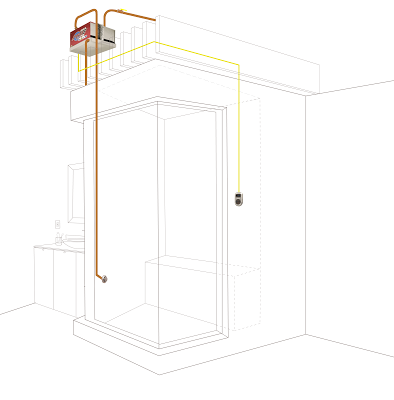 For illustrative purposes only. Consult with qualified professional for steam room construction details.
For instruction on how to install the controller and the steamhead click 
HERE
.
---
In order to clear the error "High Temperature in the Steam Room" allow the steam room to cool down.  Reset the breaker to clear the error and resume normal use.