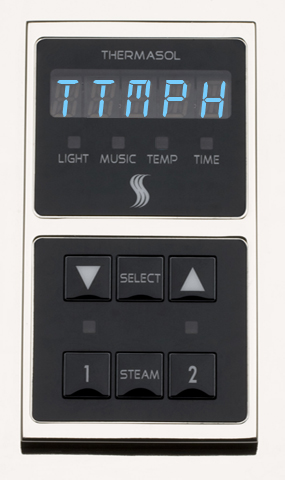 Signature Series Controller Error TTMPH
High Tank Temperature
Your generator comes with a technology that we call "Fast Start" This technology keeps your generator at a constant heated temperature that ranges between 160 to 180 degrees Fahrenheit even when not in use. This allows the generator to produce steam faster. In addition to the Fast start technology your unit also has a heating element inside of the tank. When the temperature inside of the tank gets too high or if the Temperature sensor in the level switch has become damaged or worn, it can cause this error. 
Possible Cause(s):
Steam tank temperature is too high
Temperature sensor in the unit is not reading correctly

Solution:
The first thing we want to do is turn OFF the breaker to the generator and let the system cool. After allowing the system to fully cool down ( 45 minutes to an hour), restore power to the generator to clear out the error code. This should resolve the error and allow you to use the generator as normal. However, if for any reason the error returns, Please submit a request to our Technical Support Department.