Error 5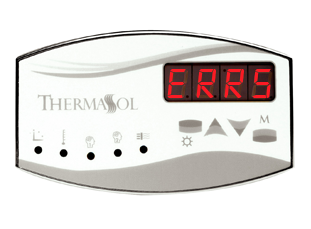 Error 5 code means that the generator doesn't sense that there is water in the tank.  Here are the steps you'll need to take to try to rectify the issue.
Check to make sure there is water going to the unit.  You can do this by disconnecting your generator from the water line. Check to make sure water is actually coming out of the line.  You'll also need to check your inline debris screen that sits directly inside of the water inlet.
Make sure this is clear of any debris or obstructions that might cause a blockage.


If the screen is clear then reconnect the unit and turn the power OFF to your generator for about 10 seconds.  This will reset your control and clear the error code.  Once this happens you'll need to try and PowerFlush your unit.
 
The next step we want to try is a PowerFlush
Depending on the age of your unit, there may be a black level that is on the water feeder assembly on the generator. This handle will actually say Power Flush on it. 
If you do not have the Power Flush ball valve on your steam generator look click below on PowerFlush for step by step instructions
If you steam generator has this ball valve, it should be closed in the 9 o'clock position.   You will need to pull the black handle down so it is in the 6 o'clock position. What you should hear is the water flowing into the tank.  You will also see water begin to flow out of your steamhead into the shower.  Let this run to a minimum of 7 minutes.  Once the 7 minutes has completed, turn the black handle back to the 9 o'clock position.  Turn the Power ON and go back to your shower, and attempt a steam session. Let this steam session run for a minimum of 20 minutes.
How to start PowerFlush