Your steam generator has a cleaning feature that is called PowerFlush. This cycle is designed to break up any calcium and/or sediment that may collect inside of your generator and can cause the unit to experience water blockage and certain parts to wear out. Thermasol recommends that you perform a Power Flush cycle at least once a month to extend the life of your generator. Your generator will require a PowerFlush to be ran after 1000 minutes or 16.66 hours of usage.
Using the OneTouch control to activate the inner tank cleaning system: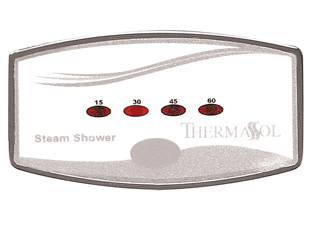 Press STEAM button to turn on the unit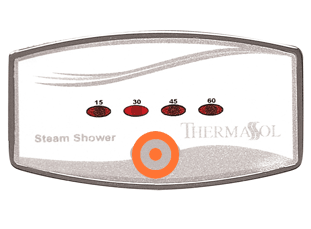 Press and Hold the STEAM button until all four LEDs flash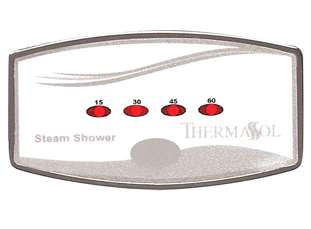 WARNING: IT IS IMPORTANT THAT NO ONE BE INSIDE SHOWER ENCLOSURE DURING THE POWERFLUSH CLEANING CYCLE
ALSO MAKE SURE TO CLOSE THE ENCLOSURE DOOR DURING THE CYCLE
This cycle will run for 45 minutes. For the first 7 minutes of this cycle, you will notice water begin to flow from your steamhead into the shower drain. This is normal and will allow any debris to be flushed out of the system. Once this portion of the cycle has completed, your generator will automatically switch to a steam session and run for the remaining 37 minutes or so. 
If for any reason you are unable to complete the Power Flush cycle please
submit a request
to our Technical Support Department.